Best Languedoc museums: Villa Loupian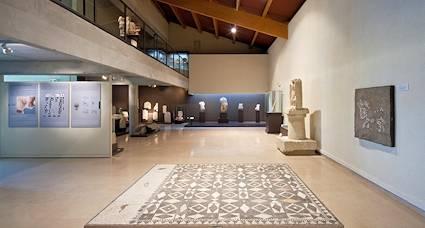 This excellent little museum of a Roman settlement in Languedoc provides an excellent day out. Dating from the end of the Roman period in Languedc, it contains some impressive artefacts recovered from the excavations. Villa Loupian is open every day from June to September. The museum opens from 11.00 to 14.00 and 15.30 to 17.00. The entrance is around Euros 5 per person. Children under 6 are free. Under 12s are Euros 3.50.
For more information please visit www.villaloupian.free.fr or email: This email address is being protected from spambots. You need JavaScript enabled to view it.; tel: 04 67 18 68 18.
Getting there:
Villa Loupian is located on the outskirts of the village of Loupian, situated close to Meze and the Etang de Thau in Languedoc (see Etang de Thau).