Languedoc Wine Shop: Le Wine Shop in Pezenas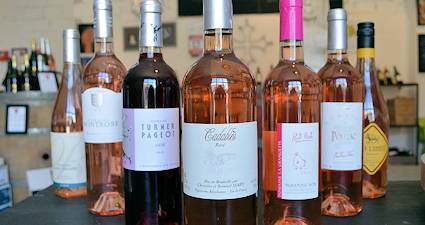 Why not discover the best Languedoc wines and food products when you're on holiday in the Languedoc this summer? Le Wine Shop, on the edge of the historic town of Pezenas, in between Beziers and Montpellier, stocks Languedoc wines direct from the local vineyards. Le Wine Shop is a great place to sample the wines of the Languedoc region.
Le Wine Shop is run by our friend Dom George, a specialist in Languedoc wines and he can advise you on the best local Languedoc wine producers. Dom previously ran a successful Languedoc wine tours business and knows most of the local Languedoc wine producers personally.
Languedoc wine shop
If you want some good inside knowledge about the best Languedoc wines to buy whilst you are on holiday, but you are nervous about visiting the vineyards directly; Le Wine Shop, is a great half-way house. Dom is able to explain how each wine is produced as well as to explain which Languedoc wines work best with different speciality foods from the Languedoc region. If you like the wine, you can buy a case or two and Dom can also arrange for you to visit the vineyards directly.
I remember when we first arrived in Languedoc, we set up a business providing specialist food and wine hampers from the Languedoc region. Part of our research involved touring around the Languedoc wine region sampling different wines to include in our hampers. I have to admit is was exactly the worst job I have ever done. But there was one time when we went to an Organic wine producer in Saint Chinian. We drove up this long bumpy driveway to reach this beautiful Chateau. We then went into the wine cellar and started to taste the wines. So we started with the first wine. It was ghastly. The second wine was not much better. The third was like paint stripper and the fourth left a film of debris on your tongue. Now the trouble of buying direct from the vineyards is that you sort of feel obligated to buy a case. You can't really get away with buying just a bottle or two. So we had to choose which was the least-worst wine to buy. We parted with €30 and slipped a case of this dreadful wine into our boot. I still think that we have a bottle or two downstairs.
Dom is always happy to let you sample the wines and you can always put together a mixed case of different wines. Dom also stocks a wide selection of international beers
Languedoc Wine & Food Pairing
Le Wine Shop in Pézenas, also arranges Languedoc wine and food pairing sessions, which offers you the chance to taste 6 Languedoc wines paired with 6 distinctly languedocien foods. The tasting sessions are usually good fun and Dom is an entertaining hosts and provides full tasting notes. These Languedoc wine tasting sessions are held in Dom's shop and it makes a good activity for the family and friends to enjoy whilst you are on holiday. It's a great way to get to know this fantastic region.
What's more, as a Go Languedoc! client, there's a 25% discount on the normal price. You pay €15 per person instead of €20. Just tell them that you're with Go Languedoc! and you'll get the discount. If you would like to book a Languedoc wine tasting session with Dom, you can email him directly at This email address is being protected from spambots. You need JavaScript enabled to view it..
Le Wine Shop: best Languedoc wines
This Languedoc wine shop is also a great place to stock up on your holiday wine, or even wine to take home if you're driving. If you buy 6 bottles or more, you also get a 5% discount on their prices.
Le Wine Shop is ideally situated on the edge of Pézenas, with ample free parking. It is open from Tuesday-Saturday from 10am until 6pm and Sunday from 10am until 12.30pm. From July 5th until August 29th, they are open from Monday- Saturday, from 9.30am until 12.30pm and 3pm until 7pm.
Le Wine Shop
, 65 Avenue de Verdun, 34120 Pézenas. Tel: +33 04 99 41 11 71. Mobile: +33 06 50 61 99 03. Website:
http://www.lewineshop.fr/
Where to next . . . ?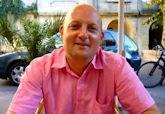 If you are looking for ideas about what to do and see during your stay in Pezenas, as well as some great places to stay, the following articles will be useful reading:
If you would like some more detailed information about renting in Pezenas, France, then just drop us a quick message and we will come straight back to you. I wish you a wonderful stay in the South of France.
Contact Iain by Email or by phone +33 6 95 00 28 44